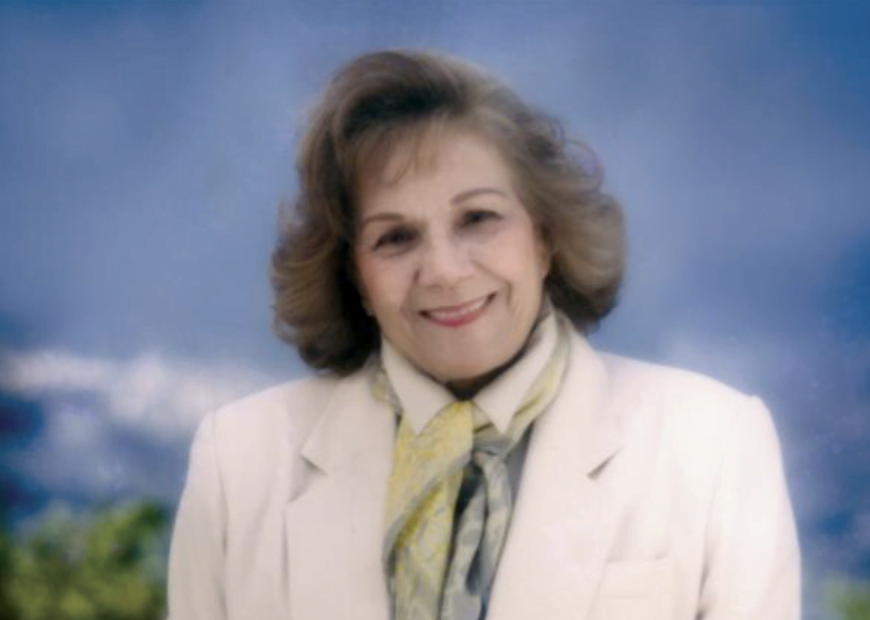 The Servant of God Maria Esperanza: Mystic for Our Times. Maria Esperanza taught us that the answer lies in the family. Society can only be healed one family at a time, and Our Lady has come with all her love and grace to help us in this challenge. This is the message: the practical way to achieve the unity of mankind is through the healing of the family.
Past Headlines
100% lab-grown babies in FIVE YEARS: Japanese researchers are on cusp of creating human eggs and sperm that can be grown in a fake womb
How an Otherworldly Experience Drew Their Paths Together
Breaking strongholds in the minds of men, sometimes miraculously
Cervantes: St. Michael the Archangel says, "They want you not to know the divine warnings"
Krakow's saintly and heroic bishops. Wojtyła was by no means the exception
Is AI mentioned in the Bible? Yes, with catastrophic results The Bible is replete with metaphors including "AI" which is a Hebrew word meaning "ruinous heap" An ancient city by that name destroyed by Joshua ("God saves") and its king hung on a tree (metaphor for a despicable death) "At the metaphor this is a preview of the execution of Jesus who, taking on the sins caused by the ultimate king of ruin (the devil), was famously nailed to wood, redeeming everyone from the ancient curse of death, 'by becoming a curse for us, because it is written, Cursed is everyone who is hung on a tree.'"
---
The Cure of Ars said, "All the good works in the world are not equal to the Holy Sacrifice of the Mass because they are the works of men; but the Mass is the work of God. Martyrdom is nothing in comparison for it is but the sacrifice of man to God; but the Mass is the sacrifice of God for man."
Eternal God and Comforter, invigorate my studies and be a lamp to my path so that I may establish myself and others in thy holy faith. JDG
"May the light of the Holy Spirit come upon us all and reveal Him who is the Truth."
Prophecy on fire from sky being echoed by Catholic mystics Questionable YouTube sites are attaching dates to great coming events which authentic mystics never do. This may be to destroy the credibility of the messages and anesthetize the faithful.
God Cannot Cease to Love You This is regardless of your sexual preferences

One error equates love of Jesus to accepting deviant lifestyle choices. Jesus loves all men unconditionally, regardless of their free will choices. He came to call sinners. Aberrant sexual choices are condemned 6 times in the N.T. and unequivocally by a holocaust in Genesis: not 10 good men were found in a city of homosexuals.

The First Commandment is to love God above all and before neighbors. Further, He requires that if you love Him, follow His commandments. A required Christian work of love and mercy is alerting Christians to serious sins, NOT indoctrinating children how to practice them. Please read the next link.

How Can a Loving God Send Anyone to Hell? Many atheists use this argument against the faith, but here are the facts This idea implies that people going to hell is due to an unloving act on God's part. Their definition of a loving God is wrong.
7 Things Jesus Did Not Die For One thing that many Christians believe is that Jesus died so that we could live our lives healthy, wealthy, secure and comfortable.
---
Holy Cow! Not just Red Heifers Alive In Israel: A rare white bison calf has been born at a Wyoming state park, officials reported Some Native American tribes consider white bison the "most sacred living thing on Earth," according to the National Park Service.
"When a white buffalo calf is born, it is a sign that their prayers are being heard and that the promises of the prophecy are being fulfilled," the park service said.
---
Horrific World War II bunker where Japanese scientists experimented on prisoners with biological weapons, found by archaeologists
---
State Farm Halts Home Insurance Sales In California
---
FDA approves first human trials for Elon Musk's brain chip company Neuralink
---
---
Servant of God Maria Esperanza: Prophecy and Hope
---
Humanity is purifying itself; and the sun, the moon and the elements are joining in with that purification, calling the human race to rethink and seek Divine Mercy at all times
BVM: "I call you to pray, asking the Most Holy Trinity for the conversion of the greatest number of souls, regarding the offenses of this generation that allows great sins, which lead it to live in the Tower of Babel within Sodom and Gomorrah. They have acted against children, they have soiled children's minds and hearts… How my Divine Son grieves over this! How much pain there is in His Divine Heart!" Link
---
---
---