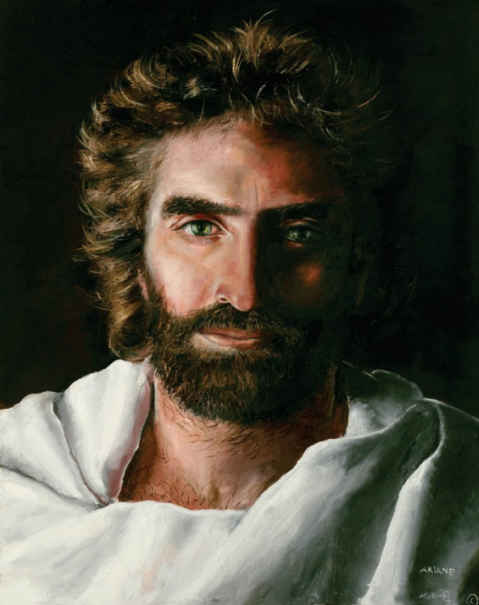 Painting of Jesus by Akiane when she was eight
Past Headlines
Bishop McElroy Asks Fellow Bishops To Give Biden Communion Outrageous illogic that puts euthanasia in the same category as "racism" on the sin index. Racists are not denied communion. One sin is intentional (murder by definition). The other is circumstance laden and unintentional. The winds of schism are blowing in the U.S.
The Waffling of the Bishops on Biden and Communion. They refuse to enforce, won't enforce canon law against him
Demons don't stand a chance against the power of Christ's blood. 12 word prayer recommended by exorcist and sends them howling
"Most Precious Blood of Jesus Christ, save us and the whole world
A Sports Writer's Extra Innings After Becoming Legally Blind
"I just prayed to God and asked Him to please just get me out of this," said Rebecca Collins. "And He did."
The Holy Fire made its annual descent at the Church of the Holy Sepulcher in Jerusalem on Saturday, a day before Orthodox Christians celebrate Easter
The Resurrected Light of Christ from the Shroud to the Eucharist
Third Man is an unseen being that intervenes at a critical moment — when people are in great stress or in a life-and-death struggle (Angels on duty whether or not you send for them?)
I can understand that Jesus died on the cross to reconcile us with the Father, but why do we say that Jesus died to forgive our sins when we have to repent continually for those sins?
Almighty, holy and eternal God and Comforter, invigorate my studies and be a lamp to my path so that I may establish myself and others in thy holy faith. JDG