At least six people were killed and another is in critical condition after a "major crash" in downtown Houston early Saturday. Caused by running a redlight Never know when your last has arrived. Convert now!
---
A 71-year-old Ireland parish priest who is serving 19 years for sexually abusing several children has been sentenced to another consecutive sentence of five years in prison for raping and abusing another child. Link
---
Catholic mother and principal who lost all four limbs to flu complications (when rare sepsis developed) describes her journey
---
Swiss laypeople have decided to cut funding to the Swiss Diocese of Basel if the bishop does not meet their demand to move away from the "anti-life and homophobic sexual morals" of the Church
---
Netanyahu: We don't need moral preaching; Israel won't agree to PA's return to Gaza Netanyahu says the day after the war, Israel will have security-wise control in the Gaza Strip, with the ability to enter whenever needed to eliminate terrorists who may resurface
Gaza Resident: Israel Intel Spent Hours On Phone Warning Me, Neighbors To Evacuate A Palestinian dentist confessed that Israeli intelligence agents spent hours on the phone with him to warn him to evacuate his area and warn others before the area was targeted by the Israel Defense Forces.
Another Billionaire Donor is Abandoning Far Left Columbia University Over Anti-Semitism on Campus In October, billionaire Leon Cooperman announced live on FOX Business that he would no longer donate money to Columbia University over the pro-Hamas demonstrations that were taking place there.
---
Terrifying Photos Show Exactly Why Family Feels 'Blessed' After Dad, Baby Survived Horrific Crash
---
85 years after Nazi pogrom, Holocaust survivors say they are again 'terrified' "I never thought in my life that something as terrible as now would happen again," says Kristallnacht survivor.
American Jews panic-buying firearms
2 Jewish students assaulted at Ohio State
---
---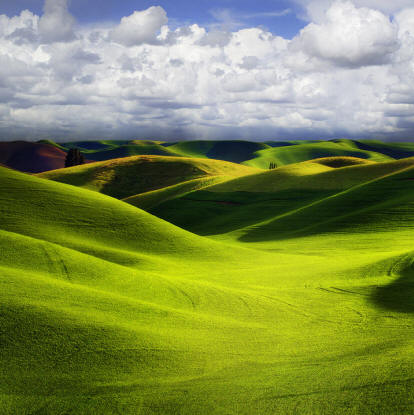 Every mountain made low and covered with green Pastures
Past Headlines
'Defend Us in Battle': The Heroic Faith of Navy SEAL Michael Monsoor
Uptick In Severe Persecution: Bishop Strickland Gets the Axe By the UnGodly, Relentlessly Evil Seat In the Vatican
Any Colleague or Layperson Praising This Move Is Proven Despicable Strickland is still a bishop of the Catholic Church
A Most Humble Soul Who Received Less Than A Day In Purgatory
Massive Move of God in Nicaragua: 650,000 Attend, Thousands Choose Christ, Miracles Abound
Amazing Stories from Purgatory and the Afterlife
Our Lady of Guadalupe Statue Untouched by Hurricane Otis' Unprecedented 200 mph gusts in Acapulco, Mexico
Take away: Your Mother is with you and watches over you.
---
The Cure of Ars said, "All the good works in the world are not equal to the Holy Sacrifice of the Mass because they are the works of men; but the Mass is the work of God. Martyrdom is nothing in comparison for it is but the sacrifice of man to God; but the Mass is the sacrifice of God for man."
Eternal God and Comforter, invigorate my studies and be a lamp to my path so that I may establish myself and others in thy holy faith. JDG
"May the light of the Holy Spirit come upon us all and reveal Him who is the Truth."
Bishop Strickland's removal is 'a blatant injustice' says Bishop Schneider
Cardinal DiNardo revealed that the apostolic visitation had decided that Bishop Strickland should be asked to resign, but he did not state what supposed issues had been found.
---
Senior Ukrainian military officer behind Nord Stream pipeline attack 48-year-old colonel was 'coordinator' of the operation
North Korea closing embassies around the world amid suspected financial crisis. Already ended diplomatic missions at embassies in Uganda, Spain, Angola, Hong Kong
---
Pope Francis issued a new radical apostolic letter calling for a "paradigm shift" in how theology is developed. He wants to change deductive methods taught he Church's fathers and greatest theologian to inductive ideosyncratic methods that work "better" for diverse populations ("what works for you"). A brief guide for busy readers
---
Americans are increasingly failing to make debt payments
---
According to eminent Swiss microbiologist and specialist in infectious diseases we're now witnessing ENORMOUS declines in birth rates across the planet, what he calls "the largest decline ever seen in all of history"
---
Hospital Yanks Bay Baby's Life Support Over Parents' Objections After Court Rejects Plea to Let Her Live
Sick baby at center of legal battle in UK dies
Spiritually dead judge decries tactics used by sick child's parents
---
$150,000 penalty for Chicago school accused of forcing student to worship idols
---
'Far More Security': Justice Amy Coney Barrett Reveals Most Dramatic Part of Her Transition to SCOTUS
---
Two undergraduate students at the University of Washington have worked to invent a new way to communicate. Navid Azodi and Thomas Pryor won a $10,000 Lemelson-MIT Student Prize -- a nationwide search for the most inventive undergraduate and graduate students -- for their invention, SignAloud gloves, which can translate American Sign Language into speech or text. Link
---
---