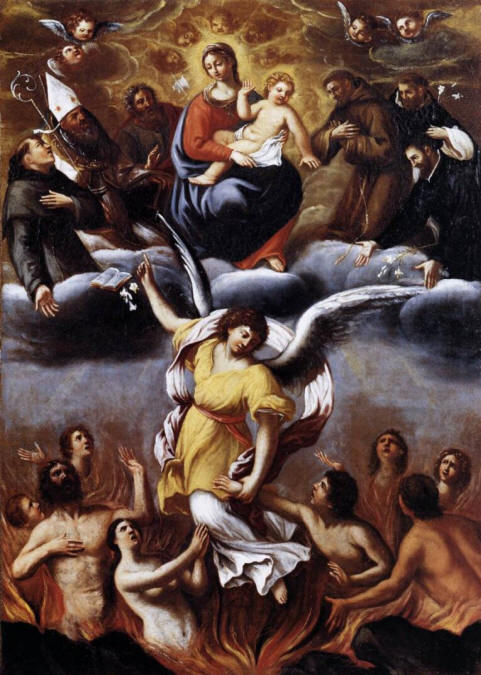 Past Headlines
Our Lady of Guadalupe Statue Untouched by Hurricane Otis' Unprecedented 200 mph gusts in Acapulco, Mexico
Take away: Your Mother is with you and watches over youProphet
Obadiah Was An Edomite Converted to Judaism
We First See Him As Steward In The House of King Ahab and Queen Jezebel Before He Was Called To Prophesize. His Prophetic Book, (The Shortest In the Bible), Describes Woe Unto Sons of Edom, IMO, Hamas.
Hamas Will Be Remembered No More In Gaza When God Finishes With Them.
A German bishop issued a letter Thursday asking pastors in his diocese to bless same-sex couples which he also extended to remarried couples — could take place in churches in the Diocese of Speyer.
Pope Francis calls for 'paradigm shift' in theology for world of today in a new motu proprio (at the Pope's own initiative) which revises the statutes of the Pontifical Academy of Theology
The Powerful Friendship of the Holy Souls
---
The Cure of Ars said, "All the good works in the world are not equal to the Holy Sacrifice of the Mass because they are the works of men; but the Mass is the work of God. Martyrdom is nothing in comparison for it is but the sacrifice of man to God; but the Mass is the sacrifice of God for man."
Eternal God and Comforter, invigorate my studies and be a lamp to my path so that I may establish myself and others in thy holy faith. JDG
"May the light of the Holy Spirit come upon us all and reveal Him who is the Truth."