"After Bibi comes the Messiah"
A famous rabbi said regarding the coming of the Messiah. 30 years ago, the late Lubavitcher Rebbe told a young Netanyahu that "he, Benjamin Netanyahu, will be Israel's prime minister, who will pass the scepter to the Messiah." The Lubavitcher Rebbe said this during the election campaign in the 1990s, before Netanyahu's first term in office. Today, Israel is in a kind of apocalyptic mood, Bibi is prime minister and the scepter is in his hand.
---
---
Blinken rejects Arab demand for urgent Gaza truce Blinken said that a truce would be counterproductive, and made clear the furthest he would go was support for a humanitarian pause to allow the delivery of aid and the evacuation of civilians from the besieged enclave. "It is our view now that a ceasefire would simply leave Hamas in place, able to regroup and repeat what it did on Oct. 7," Blinken told a news conference.
---
Game Over: US, European Officials Quietly Nudge Ukraine To Seek Peace With the world's attention squarely fixed on the Israel-Gaza war — while baseless hope for a Ukrainian expulsion of the Russian army has evaporated — US and European officials have started quietly conferring with Ukraine on potential concessions that could bring the war to an end.
---
Jonah, Nahum, & Obadiah: Prophets to the Gentiles, all from Galilee! Recall John 7:52: "They answered and said unto him, Art thou also of Galilee? : for out of Galilee ariseth no prophet".
As an aside, webmaster notes that the gentile Ninevites to whom Jonah preached worshiped a fish god, Dagon. When Jonah was spit upon dry land from a great fish and the story spread, they likely softened their attitude about his God's message of imminent destruction without repentance and thereby got another century.
---
Meaning of Dreams: 7 Spiritual Dream Symbols
---
At least 157 dead in Nepal 6.4 EQ 4 days ago.
---
The atrocities that were committed on October 7th should never be forgotten, and the Israelis have established a brand new website in order to "document the horrors of that day"
---
Israel's wisdom and persistence after declaring war on the evil of Hamas Following the heinous murderous attacks by Hamas against Israeli civilians on Oct. 7, Israel declared war for the first time in half a century.
---
---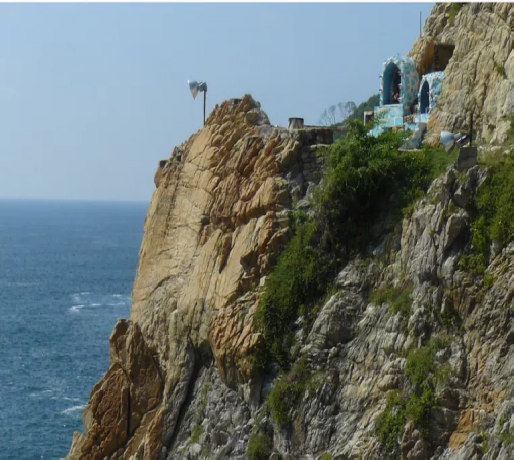 Take away: Your Mother is with you and watches over you
Past Headlines
Prophet Obadiah Was An Edomite Converted to Judaism
We First See Him As Steward In The House of King Ahab and Queen Jezebel Before He Was Called To Prophesize. His Prophetic Book, (The Shortest In the Bible), Describes Woe Unto Sons of Edom, IMO, Hamas.
Hamas Will Be Remembered No More In Gaza When God Finishes With Them.
A German bishop issued a letter Thursday asking pastors in his diocese to bless same-sex couples which he also extended to remarried couples — could take place in churches in the Diocese of Speyer.
Pope Francis calls for 'paradigm shift' in theology for world of today in a new motu proprio (at the Pope's own initiative) which revises the statutes of the Pontifical Academy of Theology
The Powerful Friendship of the Holy SoulsTo Hell With Halloween
Judgments cometh: Why They Have Not Changed Over Human History and are Just
We knew that "A" would be assaulted by demons on Halloween. It happens every year. As a spiritual sensitive and a victim soul, she is more attuned to the preternatural world. This is both a blessing and a cross. On Halloween, when the demons are especially loosed in the world, it is definitely a cross.
---
The Cure of Ars said, "All the good works in the world are not equal to the Holy Sacrifice of the Mass because they are the works of men; but the Mass is the work of God. Martyrdom is nothing in comparison for it is but the sacrifice of man to God; but the Mass is the sacrifice of God for man."
Eternal God and Comforter, invigorate my studies and be a lamp to my path so that I may establish myself and others in thy holy faith. JDG
"May the light of the Holy Spirit come upon us all and reveal Him who is the Truth."
Bishop Robert J. Brennan of Brooklyn celebrated a Mass of Reparation Nov. 4 in a Brooklyn Catholic Church used in a violent and sexually provocative music video He has removed its well-known pastor from and administrative role in the diocese but remains a pastor for now.
---
Global Rise Of Antisemitism: A Harbinger Of The Approaching Tribulation There is an alarming rise of global antisemitism. The global surge of venomous hatred of the Jewish people and the nation of Israel is palpable in our world today. Just this week, Jewish leaders told US Officials, "We've never seen anything like this ever."
---
Pro-Palestinian Protesters Released Mice Inside 3 McDonald's Restaurants
---
New island emerges near Iwo Jima in Ogasawara chain, Japan On November 1, 2023, military personnel located on Iwoto Island witnessed the birth of a new island following intense volcanic activity. The eruption, which occurred 1 km (0.62 miles) off the island's southern coast, was preceded by frequent volcanic tremors since October 21.
---
France Takes Legal Action Against Woman Joking About Jewish Baby Cooked in an Oven: 'Did they Use Salt, Pepper, Thyme, what Fat Did They Roast It In' This case ignites a fiery debate on free speech versus government control, with champions of unrestricted expression pitted against those advocating consequences for 'hate speech' and 'offensive' remarks, embodying the provocative discourse on the limits of free expression and the perils of state interference.
---
Ship carrying nearly 3,000 cars ablaze off Dutch coast, crew member dead Thought to be started by an electric car
---
Major U.S. city literally paying for migrants to leave, but many refuse to go
---
Moving Souls from Purgatory to Heaven
---
Bible Verses to Help You Forgive
---
At this Aztec Festival, Priests Wore Capes of Human Skin from Sacrifice Victims An ancient society donnered by demons
Welcome to Mexican "muerteadas," a traditional parade to portray how death can be as joyful as life Spiritual memory of violent sacrificial death may have descended to future Mexican generations to this day. This make the conversion fostered by Our Lady of Guadalupe all the more miraculous.
---
An Angelic Fisherman Saved His Life Twice
---
---