Outrage: Proof Covid was engineered from man's misuse of science as stated by the Blessed Mother several years ago: The Great Lab Catastrophe Documented in Rand Paul's new book- Original article by Spirit Daily.
Huge chunk of COVID-vax victims hit with these 3 serious problems Study of more than 19,000 confirms massive toll in neurological complications
---
Chicago struggles to house asylum-seekers as winter weather hits the city
---
The Rosary Electroshocks Demons
Bl. Bartolo Longo: How the Rosary Can Save Your Life
---
As only God can orchestrate it, the injured and hospitalized pastor's story has gotten even more astonishing
---
5 Ways to pray for the Holy Souls in Purgatory
---
Hurricane Otis produced 205 mph gust, among strongest ever measured
---
NASA releases images of the 'bones' of a dead star, 16,000 light-years away
---
9 plants that repel spiders and keep them out of your home
---
Zelensky Advisor Admits Gov't Officials 'Stealing Like No Tomorrow' as Biden Pushes for Billions More to Ukraine
---
Australian 'deadly mushroom' cook Erin Patterson is arrested over fatal beef Wellington lunch that killed three family members
---
Scientists Make Breakthrough in Detecting Early Alzheimer's They will soon use new radiology method to detect it.
---
Hamas Official: We Will Repeat October 7 Terror Attack Until Israel is Annihilated Proof Israel has no other choice.
For the last two years, Iran has been smuggling thousands of weapons into the West Bank using a complex network of routes stretching across four countries
Israel secures a central Hamas stronghold in an area that served as a training center for the October 7th massacre, and the operation killed one of the masterminds of the attack
---
She was injured at work and her body permanently bent at 90o She lived in a wheel chair in constant pain until a Christmas Eve miracle changed her life forever
---
The new priest on the 25th anniversary of his arrival.
A parish priest was being honored at a dinner on the twenty-fifth anniversary of his arrival in that parish. A leading local politician, who was a member of the congregation, was chosen to make the presentation and give a little speech at the dinner, but he was delayed in traffic, so the priest decided to say his own few words while they waited. "You will understand," he said, "the seal of the confessional, can never be broken. However, I got my first impressions of the parish from the first confession I heard here. I can only hint vaguely about this, but when I came here twenty-five years ago I thought I had been assigned to a terrible place. The very first chap who entered my confessional told me how he had stolen a television set, and when stopped by the police, had almost murdered the officer. Further, he told me he had stolen money from his parents, embezzled money from his place of business, had an affair with his boss's wife, taken illegal drugs, and gave VD to his sister. I was appalled. But as the days went on I knew that my people were not all like that, and I had, indeed come to, a fine parish full of understanding and loving people." Just as the priest finished his talk, the politician arrived full of apologies at being late. He immediately began to make the presentation and give his talk. "I'll never forget the first day our parish priest arrived in this parish," said the politician. "In fact, I had the honor of being the first one to go to him in confession."
---
Parishioners warning of scams involving 'priest's requests'
After retired Chicago-area priest loses life savings in scam common among seniors, friends and parishioners step up
---
---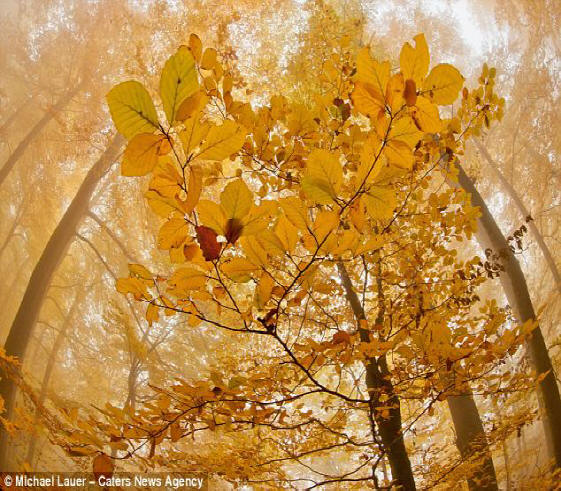 Past Headlines
Judgments cometh: Why They Have Not Changed Over Human History and are Just

We knew that "A" would be assaulted by demons on Halloween. It happens every year. As a spiritual sensitive and a victim soul, she is more attuned to the preternatural world. This is both a blessing and a cross. On Halloween, when the demons are especially loosed in the world, it is definitely a cross.
Possible 'Eucharistic Miracle' at California Marian Retreat Showing Mary in the "heart" of Jesus
If the image is BVM how could it be a called a Eucharistic miracle? Image appears as "Our Lady of Akita". This cannot be tested and the image has disappeared.
The 'Gordean Knot' of moral proportionality in the Middle East (part I) What other response could a civilized state (Israel) undertake, given their God-given responsibility to protect their citizens from harm (Rom. 13:1-7)". A GREAT Read
Has Noah's Ark been found? Archaeologists reveal 'ruins' found in Turkey's boat-shaped mound date back 5,000 years ago - the same period as the Biblical flood
---
The Cure of Ars said, "All the good works in the world are not equal to the Holy Sacrifice of the Mass because they are the works of men; but the Mass is the work of God. Martyrdom is nothing in comparison for it is but the sacrifice of man to God; but the Mass is the sacrifice of God for man."
Eternal God and Comforter, invigorate my studies and be a lamp to my path so that I may establish myself and others in thy holy faith. JDG
"May the light of the Holy Spirit come upon us all and reveal Him who is the Truth."
'I'm…No Hero': Good Samaritans Save Cop Trapped in Overturned, Flame-Engulfed Police Car
---
A Masonic leader was at Vatican environmental conference to promote depopulation, world gov't
---
Make the Saints Your Best Friends: 4 Lessons I Learned From Blessed Pier Giorgio Frassati
---
After 25 years of dabbling with human embryoinic stem cells, nothing was ever derived that benefitted anyone
Five years have come and gone. Ten years. Twenty years. Twenty-five years—a quarter century—have gone by since human embryonic stem cells were isolated and made available for research. It turns out proponents of human embryonic stem cell research (hESCR) did exactly the opposite: they wildly over-promised and grotesquely under-delivered. Today, twenty-five years on, there are no cures or therapies based on hESC (human embryonic stem cells) and there are no successful clinical trials using hESCR. Link
---
Battle With Demonic: Ray Comfort Reveals Wild Encounter With Evil After Man Dabbled in Occult
---
Biden to remove Uganda from African trade program after passage of anti-sodomy bill
---
Tyson Foods partners with insect company that received award from World Economic Forum
---
Scientists warn a rare type of space explosion could eradicate life on Earth for 'thousands of years' Not on Earth. God will cleans our planet, not destroy it. All things will be made new in Him; Our planet will be purified not totally destroyed.
---
The sunscreen of the future? Scientists develop a skin cream that heals sun damage as it happens
---
All Saints Day: What is this occasion and why is it celebrated?
---
Payback time: a Christmas story
---
In his near-death experience of hell, he saw Christians who refused to forgive
---
The Synod on Synodality Unspoken Reality of Perdition When did the delegates speak of the importance of the Church's primary role as the instrument for the salvation of souls? The profound significance of every person's eternal salvation and a true and healthy fear of a just and righteous God continues to to be ignored and gone unnoticed in any deliberations. Thus, no preparation for a unsuspecting world which will be terrified and not understand what has come upon it.
What comes next after the 2023 Synod
The pope and bishops must hold fast to the Church's mission 'for the salvation of the world in Christ' and not serve 'woke' ideologies: Cardinal Gerhard Müller
---
Spain's Catholic Church apologizes for sexual abuse, disputes scale of problem (728 priest-abusers).
We Need It in Canon Law: No Homosexuals in the Priesthood!
Buffalo Diocese needs to stop keeping terrible secrets (Editorial)
US bishops' campaign funded group that promotes pornographic LGBT books for children
---
Millions of Dyed Fruit Flies Harvested at Military Base to be Dropped Over Los Angeles A Los Angeles neighborhood is under quarantine due to an invasive species of Asian fruit flies — and California is gearing up to drop millions of fruit flies on them to combat the infestation.
---
Catholic Farmer Barred From Market by City for Beliefs on Marriage—Triumphs After 6-Year Lawsuit A six-year legal battle between a farm and the city of East Lansing has ended after a district judge ruled against the city, citing that it had violated a Catholic family's right to religious freedom.
---
---