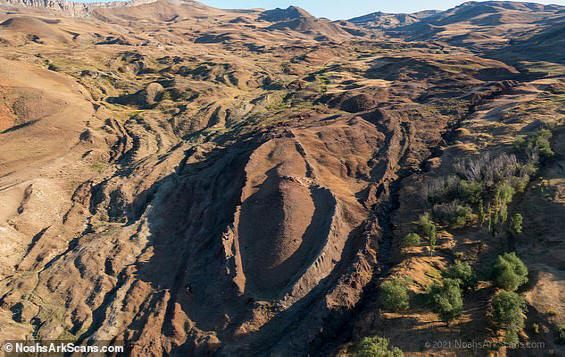 Past Headlines
Has Noah's Ark been found? Archaeologists reveal 'ruins' found in Turkey's boat-shaped mound date back 5,000 years ago - the same period as the Biblical flood
Incredible Miracle Near Gaza: Israeli Soldier's Broken Rifle Saves Hundreds of People Anyway
Mike Johnson Acknowledges God's Plan in Speakership Victory: 'I Don't Believe There Are Any Coincidences'
Middle East professors usually having a sympathetic view of the Arab world and taught that the issue was about land. It NEVER about land and was always about Muslim rejection of a Jewish state in their midst and a religious desire to destroy it. This conflict is the hardest to solve and the easiest to explain: In a nutshell, it's this: One side wants the other side dead. Link
Ding Cervantes: "You mock the messages from Heaven, but prepare yourselves before you mourn" Many of Luz de Maria's prophecies frighten, but almost always premised on whether mankind would convert so as to either assuage or remove altogether any chastisement being warned of.
---
The Cure of Ars said, "All the good works in the world are not equal to the Holy Sacrifice of the Mass because they are the works of men; but the Mass is the work of God. Martyrdom is nothing in comparison for it is but the sacrifice of man to God; but the Mass is the sacrifice of God for man."
Eternal God and Comforter, invigorate my studies and be a lamp to my path so that I may establish myself and others in thy holy faith. JDG
"May the light of the Holy Spirit come upon us all and reveal Him who is the Truth."