78-year-old shoots, kills neighbor who was trimming trees on property line
---
Two models found dead within a week in luxury downtown LA apartments. Apartments one mile apart
---
Those brushy eyebrows. Moscow police were led to Kohberger because of the sightings of his while Elantra multiple times driving past the future crime scene. They started looking for it and found one locally in the student parking lot at WSU. By "coincidence" Kohberger had previously registered it with the state. They were able to get a picture of the driver/owner and saw those bushy eyebrows. From then on he was on the radar. His alibi will be that he was taking a break out driving the early morning of the murders which he often did.
---
Retired police chief, 64, was murdered by laughing 17-year-old while on his morning bike ride looking to to find some "amusement"
---
Bronx day care operator held without bail after 1-year-old dies following fentanyl exposure
---
California To Drop 'Medical Misinformation' Law After Judge Blasts 'Dramatic Examples' California has quietly announced it's ditching Gov. Gavin Newsom's draconian 'Covid-19 medical misinformation' law, which would threaten the licenses of doctors who don't agree with "scientific consensus" on various issues.
---
Italy's Great Replacement: Over 10,000 Military-Age African Men Invade the Shores of Lampedusa (Italy) in Three Days mass migration replacing European populations, resulting in shocking demographic impacts that profoundly affect European countries' national and cultural identities. Migrants are being used by the left-wing elites and those posing as conservatives to dilute host cultures, ensure more votes, and seize power. Welcome to the invasion.
Italian prime minister says illegal aliens from Africa 'threaten the future of Europe' as migrants begin blocking roads on beleaguered Mediterranean island
---
Oncologist warns of 'turbo cancers' developing in Post-Covid vaccine recipients "I am experienced enough to know this is not a Coincidence" Cancers and other diseases are rapidly progressing among "boosted" people
Groundbreaking mRNA vaccine could help cure pancreatic cancer
---
Tabernacle stolen from Nigerian parish
---
The Necessity of Judgment It is what makes a free society possible, one in which one class is not the slave of another
---
9 in every 10 COVID Deaths over the last year have been among the Fully/Triple Vaccinated Official figures published by the UK Government reveal the fully/triple vaccinated population have accounted for over 9 in every 10 Covid-19 deaths in England over the past year, 91% of all Covid-19 deaths since the beginning of 2022, and 94% of all Covid-19 deaths since the beginning of April 2022.
---
French bishop under investigation for attempted rape was appointed in 2016 despite 'multiple warnings'
---
Bishop Schneider: Catholics 'cannot obey' if the Synod on Synodality issues false teachings
---
---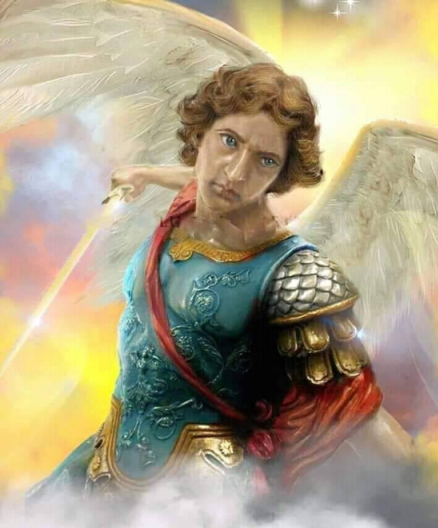 Past Headlines
7 Soldier Stories About Miraculous Protection
Who is happiest? Married mothers and fathers!
An astonishing revelation and meditation on the theological virtue of Faith.
From the Church approved Volume Two of Luisa Piccarreta's Book of Heaven
How Devotion to Our Lady of Sorrows Changed My Life:
6 Ways I Experience Her Powerful Intercession
How to know guardian angels might be visiting you
Top Florida Surgeon Advises People Not to Get the New COVID Booster
Masks don't work against COVID-19
Pope Francis Meets Officials at Vatican to Discuss Possible Resignation of Bishop Joseph Strickland
The Miraculous Medal and an Unknown Story
---
The Cure of Ars said, "All the good works in the world are not equal to the Holy Sacrifice of the Mass because they are the works of men; but the Mass is the work of God. Martyrdom is nothing in comparison for it is but the sacrifice of man to God; but the Mass is the sacrifice of God for man."
Eternal God and Comforter, invigorate my studies and be a lamp to my path so that I may establish myself and others in thy holy faith. JDG
"May the light of the Holy Spirit come upon us all and reveal Him who is the Truth."
Pope Francis is teaching an anti-Gospel by downplaying the gravity of sin
---
This hospital chaplain has counseled thousands of dying patients. Here's what he's learned
---
Couple, 2 kids, 3 dogs found shot to death in home in Chicago suburb
---
UK doctors speechless following miraculous healing
---
He felt the miracle of God's warm embrace in a frozen gulag
---
Rape and Murder of 9-Year-Old Georgia Girl Solved—After 51 Years
---
F-35 Debris Found In Field After Frantic Search For Missing Jet
---
Hudson Taylor's last bag of rice
---
Two former police officers in Cleveland sentenced to prison after robbing motorists during traffic stops
Crime is so bad in Philadelphia that a popular cheesesteak joint hired armed guards to protect customers
---
From LGBT-themed books on the shelf to the promotion of Marxism, various concerns have arisen at public libraries throughout the country, prompting some states to sever ties with the American Library Association
---
The Devil v. Saint John Vianney
Exorcist's diary 258: demons threaten plane crash
---
Report: Cocaine Set to Replace Oil as Colombia's Top Export Under Socialist Rule Cocaine is set to overtake oil to become Colombia's main export as a result of far-left President Gustavo Petro's lenient drug policies, according to a report published by Bloomberg on Thursday.
---
5th-graders made to pick who to save: Homosexual architect or retired prostitute. Teacher's assignment infuriates parents. Teacher put on leave.
---
Cult of individualism and the loneliness epidemic
---
G20 Announces Plan to Impose Digital Currencies and IDs Worldwide
---
Cardinal Gerhard Müller, the former prefect of the (then) Congregation for the Doctrine of the Faith, has expressed his concerns about the Synod on Synodality in unusually blunt language, in an interview with the Spanish-language site InfoVaticana.
The German cardinal said that "I pray all this will be a blessing and not a harm to the Church." But he insisted that the Synod must not become "a political dance around the golden calf of the agnostic spirit of the age."
Cardinal Müller spoke of "false prophets"—including "even bishops who no longer believe in God as the origin and end of man and the Savior of the world. He voiced his fears that the Synod would focus on issues such as climate change rather than the Catholic faith.
The Synod must not and cannot change Catholic doctrine, the cardinal stressed. "No one on earth can change, add to, or take away from the Word of God."
Regarding suggestions that the Synod might open the way for church blessings of same-sex couples, he said such an action would be "a direct contradiction of God's word and will, a gravely sinful blasphemy." He added that not even the Pope or the bishops could approve such radical changes, "because they contradict Revelation and the clear confession of the Church."
Regarding the relationship between the Pontiff and the world's bishops, Cardinal Müller said that the Synod should focus on "the Pope's collegial relationship with the bishops, who are not his subordinates but his brothers in the same apostolic office."
---
---