The Necessity of Judgment It is what makes a free society possible, one in which one class is not the slave of another
---
Gut-wrenching death toll from biblical Libya floods soars to 11,300 with 10,100 still missing after storm disaster THE death toll following Libya's devastating floods has soared to 11,300, with more than 10,000 still missing. This is an End Times mega-adisaster. Blessed Mother said last month, "Water will invade cities".
---
New Mexico governor caves to massive backlash rescinding order restricting guns
---
India races to contain outbreak of deadly Nipah Virus
---
9 in every 10 COVID Deaths over the last year have been among the Fully/Triple Vaccinated Official figures published by the UK Government reveal the fully/triple vaccinated population have accounted for over 9 in every 10 Covid-19 deaths in England over the past year, 91% of all Covid-19 deaths since the beginning of 2022, and 94% of all Covid-19 deaths since the beginning of April 2022.
---
French bishop under investigation for attempted rape was appointed in 2016 despite 'multiple warnings'
---
Retired police chief, 64, was murdered by laughing 17-year-old while on his morning bike ride looking to to find some "amusement"
---
What 's in a name? A look at the name, "Mary" The significance of the name of Mary
---
Sts. Cornelius and Cyprian guided the Church through times of persecution and schism
---
Terrorists have killed 23 pastors, shut down 200 churches in Nigerian state in 4 years
---
Doctor Sounds Alarm on Dire Mental, Physical Impact of Marijuana as Biden Admin Recommends Reclassifying Drug
---
California woman loses limbs after battling bacterial infection from undercooked tilapia The infection likely started out as food poisoning. Vibrio vulnificus is one of the few bacteria that can transit the gut and cause infection, (necrotizing fasciitis), in remote locations. It was either her arms and legs or her life. Vibrio likes warm ocean or brackish water...This infection was in the SF Bay area- waters, much cooler. Cases also seen in Connecticut...Is it moving into cooler waters?
---
Bishop Schneider: Catholics 'cannot obey' if the Synod on Synodality issues false teachings
---
---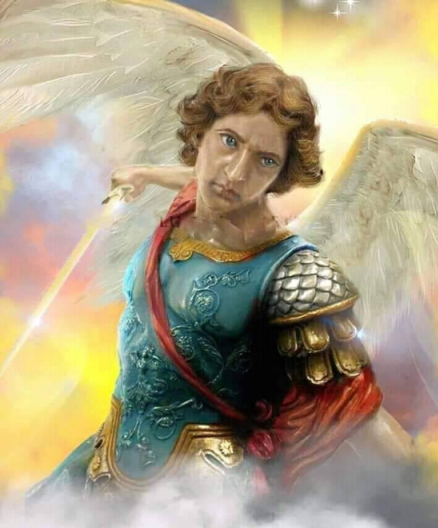 Past Headlines
Who is happiest? Married mothers and fathers!
An astonishing revelation and meditation on the theological virtue of Faith.
From the Church approved Volume Two of Luisa Piccarreta's Book of Heaven
How Devotion to Our Lady of Sorrows Changed My Life:
6 Ways I Experience Her Powerful Intercession
How to know guardian angels might be visiting you
Top Florida Surgeon Advises People Not to Get the New COVID Booster
Masks don't work against COVID-19
Pope Francis Meets Officials at Vatican to Discuss Possible Resignation of Bishop Joseph Strickland
The Miraculous Medal and an Unknown Story
---
The Cure of Ars said, "All the good works in the world are not equal to the Holy Sacrifice of the Mass because they are the works of men; but the Mass is the work of God. Martyrdom is nothing in comparison for it is but the sacrifice of man to God; but the Mass is the sacrifice of God for man."
Eternal God and Comforter, invigorate my studies and be a lamp to my path so that I may establish myself and others in thy holy faith. JDG
"May the light of the Holy Spirit come upon us all and reveal Him who is the Truth."
Love of the Father miracle One of the biggest challenges in life is opening our hearts to God's love. In speaking to people, I have found that they find it easier to believe that God loves other people unconditionally, passionately and without condemnation. However, they struggle to accept that God loves them. I am one of those people. How a compassionate God used humble ministers to effect healing and restore faith and hope so that the salvation of souls will become possible to many sinners.
---
The Devil v. Saint John Vianney
Exorcist's diary 258: demons threaten plane crash
---
The U.N. World Food Program (WFP), is grappling with the worst funding shortage in its 60-year history and "we are in a desperate situation".
Fewer than half of rural hospitals have labor and delivery units and the number keeps dropping
---
Report: Cocaine Set to Replace Oil as Colombia's Top Export Under Socialist Rule Cocaine is set to overtake oil to become Colombia's main export as a result of far-left President Gustavo Petro's lenient drug policies, according to a report published by Bloomberg on Thursday.
---
5th-graders made to pick who to save: Homosexual architect or retired prostitute. Teacher's assignment infuriates parents. Teacher put on leave.
---
Vatican: a Heretic Appointed to the Dicastery for Culture
---
Cult of individualism and the loneliness epidemic
---
G20 Announces Plan to Impose Digital Currencies and IDs Worldwide
---
Invasion of the killer Asian hornets: UK Beekeeper's business is wiped out after foreign insects massacred thousands of his bees
---
Cardinal Gerhard Müller, the former prefect of the (then) Congregation for the Doctrine of the Faith, has expressed his concerns about the Synod on Synodality in unusually blunt language, in an interview with the Spanish-language site InfoVaticana.
The German cardinal said that "I pray all this will be a blessing and not a harm to the Church." But he insisted that the Synod must not become "a political dance around the golden calf of the agnostic spirit of the age."
Cardinal Müller spoke of "false prophets"—including "even bishops who no longer believe in God as the origin and end of man and the Savior of the world. He voiced his fears that the Synod would focus on issues such as climate change rather than the Catholic faith.
The Synod must not and cannot change Catholic doctrine, the cardinal stressed. "No one on earth can change, add to, or take away from the Word of God."
Regarding suggestions that the Synod might open the way for church blessings of same-sex couples, he said such an action would be "a direct contradiction of God's word and will, a gravely sinful blasphemy." He added that not even the Pope or the bishops could approve such radical changes, "because they contradict Revelation and the clear confession of the Church."
Regarding the relationship between the Pontiff and the world's bishops, Cardinal Müller said that the Synod should focus on "the Pope's collegial relationship with the bishops, who are not his subordinates but his brothers in the same apostolic office."
---
---