Update: Retired police sergeant drove from Ohio to target estranged, separated, wife in deadly mass shooting at California biker bar Tuesday
---
Controversial new AI app allows you to text with Jesus – and Satan
---
American Medical Association Suggests Taxpayers Fund $300K Uterus Transplants For Trans Women The American Medical Association (AMA) recently suggested that taxpayers fund uterus transplants for transgender women as an attempt to "force" pregnancy and as a way to help them feel like biological women who have the ability to give birth.
Half of jailed men who identify as trans women convicted of sexual assault
---
Degenerate! German Gov't Considers Allowing 'Body Exploration Rooms' for Children and Pedophiles …Germany's top professional association on sexuality and partnership, Pro Familia, is lobbying the government to force daycare centers to implement "body exploration rooms" and "sexual games" for young children.
---
St. Louis IX's earthly rule was guided by the heavenly kingship of God the Father
---
Nicaragua cancels Jesuit religious community's legal status and orders confiscation of property because if FAILURE to submit financial statements with detailed breakdowns of income, expenses, balance sheet, details of donations, such as source of income, final destination and source of funds, etc.; submit accounting balances with tax declaration; report the projects to be developed prior to their execution; verify and document the identity and the good reputation of donors; update all information, documents or acts subject to registration promptly, and etc. Link
---
Big solar flare incoming? Intriguing black patch on Sun captured by Perseverance Mars rover Currently rolling across the Red planet, NASA's Perseverance Mars rover has sent amazing pictures of an intriguing patch on the sun, that is not yet visible from Earth. Perseverance managed to capture the big sunspot moving across the solar disk late last week and over the weekend.
---
Legionnaires kills 7 in Polish city near Ukraine
---
Maui County releases names of 388 people unaccounted for after deadly wildfires
---
Pope Francis has written another letter of support to a pro-LGBT Catholic group, which he sent via a dissident nun with a history of being silenced by the Vatican for her heterodox advocacy
---
Bishop Strickland: Catholics are not 'schismatic' for rejecting changes that contradict Church teaching
Please contact Bishop McManus here. Thank him for his stance on children identifying with non-birth sex and assure him of your prayers
---
---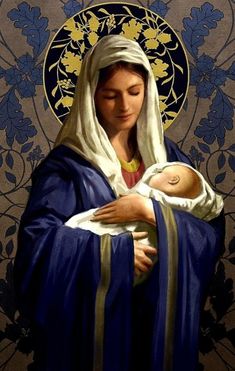 Past Headlines
New Shroud Discovery Discovery In Plain Sight For Centuries Show That Jesus Was Upright, Not Supine.
This Could Only Happen At The Moment of Resurrection.
It's not just the Fort Worth Carmelite Nuns -- All About the Man Chosen to Lead the Ft. Worth Diocese Bishop Olson's behavior is so far off the charts that Catholics are asking the Vatican to investigate him for being "abusive of his office and divisive both among the faithful at large and within the clergy."
Naked eye visible comet Nishimura coming to the skies above you this September
August 13, On A Marian Fast Day (Dormition of theVirgin), In A Copic Church With Hundreds of Onlookers, Quadriplegic Healed 7 Years Of Progressive Quadripelgia Confirmed In Medical Records.
Thank You, Blessed Mother!
Are Aliens Real? Do UFOs Exist? Astrophysicist Reveals That They are Spiritual Manifestations
Have we pushed our loving God's mercy to the breaking point?
Some prophecies and visions
An Astonishing Miracle of Divine Mercy at Auschwitz 'Proclaim that mercy is the greatest attribute of God'
Sister Agnes Sasagawa, Akita seer, has been the recipient of several miraculous physical healings during her long life
the latest of which was a tumor caused by demons so she could not speak
---
The Cure of Ars said, "All the good works in the world are not equal to the Holy Sacrifice of the Mass because they are the works of men; but the Mass is the work of God. Martyrdom is nothing in comparison for it is but the sacrifice of man to God; but the Mass is the sacrifice of God for man."
Eternal God and Comforter, invigorate my studies and be a lamp to my path so that I may establish myself and others in thy holy faith. JDG
"May the light of the Holy Spirit come upon us all and reveal Him who is the Truth."