Suez ship crisis and two other disasters in Egypt last week blamed on plans to move 22 mummies including King Ramesses II and Queen Ahmose-Nefertari
---
Dying in the name of cuteness: They're beloved by stars, and breeders can't sell them fast enough
---
Lawmakers lit into the leaders of Facebook, Google and Twitter for the role of their companies in the U.S. Capitol riots and a failure to fairly and effectively police content on their platforms, in a tense hearing Thursday during which the firms were warned a crackdown is coming
---
We Have Never Seen A Home Buying Frenzy Quite Like This
US home prices soar by most in seven years
---
14 Amazing Promises Jesus Made to Those Who Pray the Divine Mercy Chaplet, and More!
---
Russian, Syrian, and Iraqi immigrants are all traveling to Mexico to cross border…
New study confirms Bible passage on not letting the sun go down on your wrath.
---
Vatican punishes retired Polish bishops for alleged abuse cover-up: Can't live in diocese; must contribute to fund for victims of clerical abuse
Pentin: Vatican now in crisis management mode with German bishops...
---
CDC finds masks, indoor dining bans don't stop virus, but media ignores
Eviction ban extended until June 30
---
Brazilian priest saves mother and son from drowning, losing his own life in the process
Fr. Harrison Egwuenu in Nigeria Recovering After Week-Long Kidnapping Ordeal
---
'That guy picked the wrong house': 82-year-old vet takes on armed intruder, beats him to death
State's Attorney Marilyn Mosby announces that Baltimore will no longer prosecute prostitution, drug possession, or other 'low level' crimes
---
Maria Bartiromo: "I Know Biden's on the Phone All the Time with Obama and I'm Hearing He's Running Things from Behind the Scenes" Gateway Pundit
---
---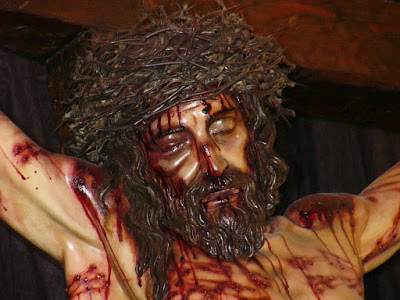 Past Headlines
Crucifixion – The Physical Suffering of Jesus
The timeline for 6 hours on the cross does not fit. It is 3 hours as discerned by mystics. He has to be in the grave by 6 p.m. and dead when the shofar is sounded at 3 p.m. that the sacrifice of all the Pascal lambs has been completed. (Killing the Pascal lambs started at noon when the cross was elevated). More likely, the intense suffering with the scourging started at 9 a.m. Note: Passover was a feast of THANKSGIVING and remembrance, not a feast wherein lambs were offered to forgive sins. Jesus' death changed that and sealed a new covenant.
Just a few weeks before Rachel's murder, the group of friends were playing with a Ouija board at a slumber party. Sheri remembers the question was, "who will be the first to die?" The arrow spelled out "Rachel." Did the demon she summon follow her to her death a few minutes later?
The spiritual dangers of playing with a Ouija board
The husband was bleeding out from a ruptured which could not be stopped. Finally there was no pulse The wife weas screaming with pain and fear for her unborn baby. Suddenly, Mike said he clearly heard the voice of God within his conscience to relay to the wife that everything was going to be fine with her, the baby, and her husband. As the rain continued to fall, an indescribable peace came over her....
Firefighter who spent 7 minutes in raging inferno recounts how God saved him from 'hell on Earth'
Have you ever doubted the existence of Purgatory because you've been told it's not in Scripture? Well, Purgatory is in the Bible, and here's where to find it
How to React When Priests and Prelates Act Badly
This story of mercy begins decades ago in the smallest possible way. A little boy, looking for something to do, goes into his parish library and asks the librarian to give him a book to read. Out of hundreds of titles, she picks one. Why that one? The question won't be answered for several decades, when that utterly mundane incident culminates in a miracle.
A Simple Explanation of the Catholic Faith
And this is a terrific, short, simple article explaining it
Meditation for Lent 24 Hours Of the Passion
Read the portions you want as it is lengthy as it graphic
Almighty, holy and eternal God and Comforter, invigorate my studies and be a lamp to my path so that I may establish myself and others in thy holy faith. JDG
Seal The Doorposts!

Thx stjoe4u


Special grace granted by Jesus to protect our homes

Man says, 'Show me, and I'll trust you.' God says, 'Trust me and I'll show you.'
Jeanette Zahler, Guidepost reader
These healing waters were prophesied by a 20th-century nun
---
Famous Cardiologist did not believe in life after life, or God until he had to continuously resuscitate a patient out of Hell and pray for him Dr. Maurice Rawlings Explains
---
The "Satan Shoes" What makes this story so important is the fact that there are hordes of people that couldn't wait to get their hands on these shoes. In fact, once the "Satan Shoes" were made available for sale, they sold out in under a minute…
IMO if you buy such an adornment (shoes) and wear them you are giving the agents of Hell legal right to harass you to the point of even suicide. Harassment (demonic oppression) is different from demonic possession. This is a very dangerous marketing ploy. See the next link
Dealing with the Legal Rights of Demons
The spiritual world is legalistic. There are rules just like there are laws in our world. God wrote the laws and God enforces them
Two Churches Vandalized with Satanic Graffiti, Another May Have Been Targeted for Arson
---
Super-cold thunderstorm sets temperature record
---
Moment mama black bear struggles to get her four rowdy cubs across a Connecticut road as police stop traffic in both directions
---
Minutes after Sunday School class said they would die for Christ, half killed in Sri Lankan bomb blast
---
Cardinal Burke: An aggressive homosexual agenda is now dominating the Church and St. Peter's is like a tomb
---
Pro-homosexual Bishop John Stowe is breaking with his fellow U.S. bishops by publicly supporting the Equality Act. The bill would effectively criminalize Christianity by overriding conscience objections to practices such as performing abortions and transgender surgeries, and denying placement of foster children with same-sex couples. Link
Another Catholic bishop, Thomas Paprocki, of Springfield, Illinois says Joe Biden should not seek the Holy Sacrament of Communion because he supports and promotes killing babies in abortions
---
Catholic Priest In India Resigns, Joins Hindu Party (He quit the priesthood)
---
Federal Court: Professor Can't be Forced to Use Trans Pronouns
'They are devouring our sons': Mothers of gender-confused boys share their anguish
---
---