Earth just dodged a major bullet ejected from the Sun! Had this coronal mass ejection been facing Earth, instead of the opposite direction, we would be experiencing a Carrington-level event.
---
Red Cross Packets Show Migrants Where To Cross The US Border The American Red Cross has maps and guides for migrants to make the dangerous journeys to the U.S.-Mexico border. Your Red Cross donations not going to distressed , afflicted Americans but to enhance illegal immigration! Remember that.
---
A Prophetic Vision of the Church from 1903, does it apply today?
---
Two Commentaries on the McElroy Controversies
Illuminating for the confused and easy to read
---
Credit Suisse: Why it's struggling and why that's a big deal
Wall Street expert who foretold the Lehman Brothers collapse in 2008 predicts Credit Suisse to be next major bank failure and warns of 'serious trouble' for U.S. bond market.
---
Too Much of a Good Thing: These High-Oxalate Healthy Foods Can Cause Problems in Large Amounts
---
Another pope can take up priestly celibacy issue, says Francis He is not changing the rules.
---
A recent investigation by STAT News found that AI algorithms have influenced how Medicare insurers deny insurance to patients. In some cases, insurers cut off benefits for elderly patients because the AI says they should be better, ignoring what human doctors have to say about the patient's condition. Link
---
'Terrible blow' for possible regional coalition; 'defeat for Israel': Saudi Arabia announces diplomatic ties with Iran
---
Priest With Brain Tumor Says He Was Healed While Visiting Lourdes
---
---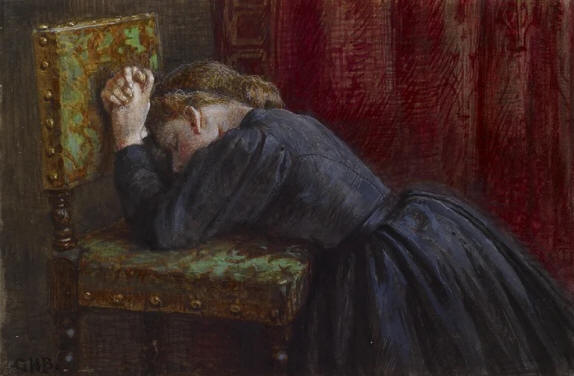 Past Headlines
An exorcist's warning to families about the devil's influence
The Ten terrible years of Pope Francis
Ten years after white smoke rose from the Sistine Chapel we have arrived at a moment of extreme crisis in the Church. Francis has tightened his control of the Vatican's machinery, with no plans to retire. The Church will NEVER her moral authority until Christ comes to make her new.
Cervantes: St. Michael: Amid continuing life of pleasure, "events to take you by surprise"
Her Dream Came True When God Answered Her Long-Time Prayer and Impossible Request
He jumped from the #1 suicide spot in the world in SF with 98% fatality rate but had instant regret. Something buoyed him up after he hit the water with his broken back
---
The Cure of Ars said, "All the good works in the world are not equal to the Holy Sacrifice of the Mass because they are the works of men; but the Mass is the work of God. Martyrdom is nothing in comparison for it is but the sacrifice of man to God; but the Mass is the sacrifice of God for man."
Eternal God and Comforter, invigorate my studies and be a lamp to my path so that I may establish myself and others in thy holy faith. JDG