2K German Priests Publicly Defy the Vatican, Bless LGBT Couples
---
Shocking reply of German priest when asked, given the Vatican ban, why he would go ahead with blessings anyway: "If you ask the Congregation for the Doctrine of the Faith what Church teaching is, you cannot expect prophetic instructions for the future. That is not the job of the Congregation for the Doctrine of the Faith. Nevertheless, the Curia in Rome is one thing - pastoral practice is another. In our parish we have several gay and lesbian couples who are naturally involved in parish life, also in liturgical services as cantors, lectors and communion helpers".
Suicidal thoughts, depression 'increased dramatically' among female, LGBQ+ teens: CDC report
Transgender Center at St. Louis Children's Hospital Under Investigation After Whistleblower Allegations
---
More Than 100 Priests Suspected of Abuse Remain Active in Portugal's Catholic Church
---
Gunman walks into AZ restaurant and fires several rounds — but another man in eatery who's also armed takes aim and blows away the threat, witnesses say
---
Funding from the Chinese to University of Delaware soared after Biden set up an institute in his name
---
How much will the winners and losers of the Super Bowl LVII get paid?
---
Over 100 priests suspected of abuse remain active in Portugal's Catholic Church
---
Lethal Ebola-Like Marburg Virus Detected In Equatorial Guinea 9 dead
What to know about the deadly Marburg virus
---
Why silver is a great disinfectant
Silver kills then turns bacterial victims into deadly zombies because the killing continues as silver leaches from the corpses of the dead microbes
---
Three days of passion for St. Joseph "When Mary was espoused to Joseph, before they came together, she was found with child, of the Holy Ghost. Whereupon Joseph her husband, being a just man, and not willing publicly to expose her, was minded to put her away privately." [Matt. 1: 18-19.]
---
Cardinal McElroy commits 'a most serious and dangerous error,' Kansas City archbishop warns
Cdl. Müller: 'German Synodal sect' has replaced Catholic faith with LGBT ideology
U.S. Cardinal (McElroy) Now Calls for Removal of "Intrinsically Disordered" from Catechism
---
U.S. Tells Citizens Not to Travel to Russia and Those Already There to Leave Immediately
---
A Florida man was arrested after breaking into a gas station convenience store, taking some items, and leaving his debit card on the counter dumber than Kohberger
The University of Idaho killings suspect was reportedly investigated for his behavior toward female students (Made them feel uncomfortable and followed one to her car)
---
Our growing despicable culture of death
Yale professor: 'mass suicide' of elderly is the 'only solution' to Japan's aging society burdens Now insists that statements on mass suicide had been "taken out of context" and were meant as "an abstract metaphor".
---
---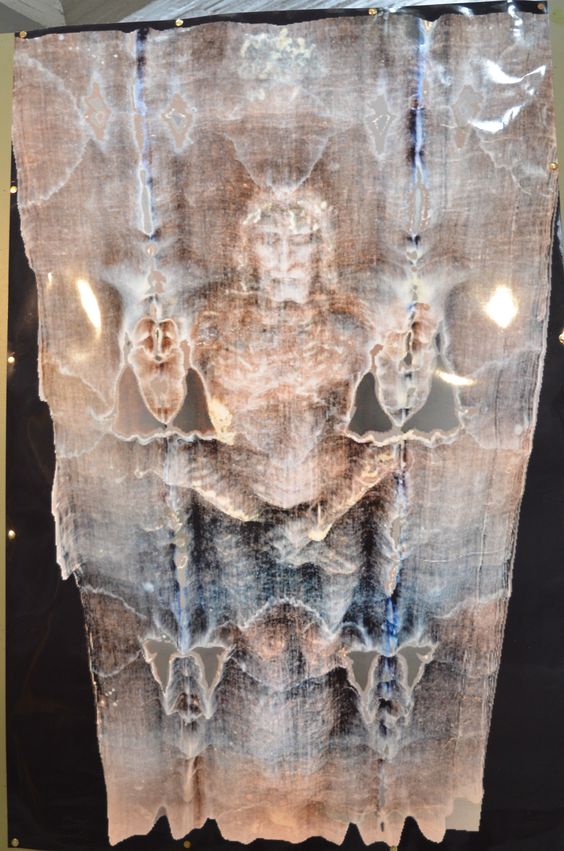 Note the left hand over the right hand. This shows the left side received the spear, not the right, as often depicted in art
Past Headlines
For Valentine's 7 Stories of Unexpected True Love
Deathbed and late-life conversions. Are they real? Are they fair? Do they count?
Prayer Warriors: Please Storm Heaven for Amber VanVickle, Catholic Evangelist, author, and Mother of 5, Now in Hospice
A Name Above Every Other Name: The Supernatural Power of Jesus' Name- An Incredible True Story
Satan is showing his hand more clearly than ever before
Is the second seal now fully unfolding?
---
The Cure of Ars said, "All the good works in the world are not equal to the Holy Sacrifice of the Mass because they are the works of men; but the Mass is the work of God. Martyrdom is nothing in comparison for it is but the sacrifice of man to God; but the Mass is the sacrifice of God for man."
Eternal God and Comforter, invigorate my studies and be a lamp to my path so that I may establish myself and others in thy holy faith. JDG
---
---
---
---
---
---
---
---
---
---
---
---
---
---
---
---
---