How much will the winners and losers of the Super Bowl LVII get paid?
---
Over 100 priests suspected of abuse remain active in Portugal's Catholic Church
---
An anonymous donor reportedly walked into the Turkish Embassy in the US and gave $30 million to aid victims of the devastating earthquake
---
Three days of passion for St. Joseph "When Mary was espoused to Joseph, before they came together, she was found with child, of the Holy Ghost. Whereupon Joseph her husband, being a just man, and not willing publicly to expose her, was minded to put her away privately." [Matt. 1: 18-19.]
---
Cardinal McElroy commits 'a most serious and dangerous error,' Kansas City archbishop warns
Cdl. Müller: 'German Synodal sect' has replaced Catholic faith with LGBT ideology
U.S. Cardinal (McElroy) Now Calls for Removal of "Intrinsically Disordered" from Catechism
---
Turkey Begins Digging Mass Graves as Earthquake Death Toll Passes 36,000 Death toll may exceed 50K
---
U.S. Tells Citizens Not to Travel to Russia and Those Already There to Leave Immediately
---
A Florida man was arrested after breaking into a gas station convenience store, taking some items, and leaving his debit card on the counter dumber than Kohberger
The University of Idaho killings suspect was reportedly investigated for his behavior toward female students (Made them feel uncomfortable and followed one to her car)
---
Our growing despicable culture of death
Yale professor: 'mass suicide' of elderly is the 'only solution' to Japan's aging society burdens Now insists that statements on mass suicide had been "taken out of context" and were meant as "an abstract metaphor".
---
She was one of the most well-known figures in the New Age movement, a successful author and purveyor of "angel cards," an occultic tool, until a stunning awakening in 2017 that led her to embrace Christ Link
---
25 Satisfying Photos That Are Like Therapy For Your Eyes
---
---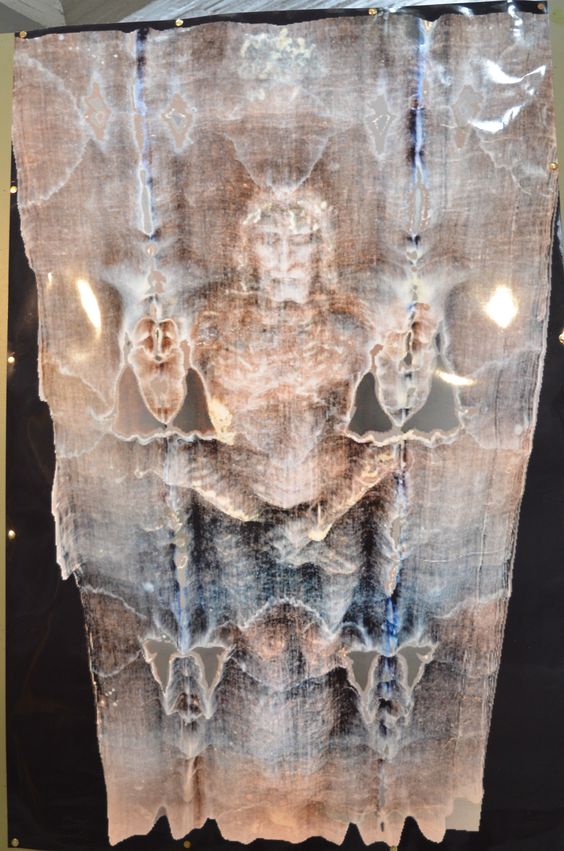 Note the left hand over the right hand. This shows the left side received the spear, not the right, as often depicted in art
Past Headlines
Deathbed and late-life conversions. Are they real? Are they fair? Do they count?
Prayer Warriors: Please Storm Heaven for Amber VanVickle, Catholic Evangelist, author, and Mother of 5, Now in Hospice
A Name Above Every Other Name: The Supernatural Power of Jesus' Name- An Incredible True Story
Satan is showing his hand more clearly than ever before
Is the second seal now fully unfolding?
---
The Cure of Ars said, "All the good works in the world are not equal to the Holy Sacrifice of the Mass because they are the works of men; but the Mass is the work of God. Martyrdom is nothing in comparison for it is but the sacrifice of man to God; but the Mass is the sacrifice of God for man."
Eternal God and Comforter, invigorate my studies and be a lamp to my path so that I may establish myself and others in thy holy faith. JDG
Walt Disney World is poised to be stripped of its self-governing powers after Florida Senate Republicans approved a bill
---
Scientific review confirms doubters' stance on masks and COVID-19 Worthless!
FDA Warns White House Recommendation to Get COVID-19 Booster and Flu Shot At the Same Time May Increase Risk of a Stroke
17-year-old Canadian athlete, cleared for football died in his sleep.
---
Did You Spot the Blasphemous Super Bowl Commercial That Mocked God and the Bible?
Satan's free ticket to the Super Bowl
Satan is more popular than ever
---
Jill Biden, the power in the WH has unparalleled influence
---
Objects Shot Down by US Fighter Jets Were Carrying Payloads A new report claims that two of the unidentified objects shot down in the past two days were each balloons carrying what are termed payloads.
---
Two senior officials in Spain's transport industry were sacked last week after the government spent approximately $276 million on new commuter trains too large for the network's tunnels.
---
The Theology and Heart of Benedict XVI
---
Priest sentenced to 18 years in prison for sexually assaulting the disabled at Kankakee (Illinois) developmental center Diocese to be sued also.
---
Lethal Ebola-Like Marburg Virus Detected In Equatorial Guinea 9 dead
---
Like Any Progressive Disease, Sin Has Stages
---
Fr Aniello Salicone, a healing priest who who often hears God's prompts before the healings
At a prayer session with Fr. Salicone
Please read this on the fate of those who are not healed at Fr. Salicone's services
Note: Fr. Salicone died of Covid in 2020 at the age of 89
---
Which nations are most prepared to survive a nuclear war? Island nations which have atmospheric circulation patterns to reduce fallout.
---
---