Bride Takes Wedding Photos Alone After Drunk Driver Kill Fiancé They brought a great deal of comfort to families and the bride
---
After 'illumination of conscience in Medjugorje irresponsible man called to the priesthood
Vatican archbishop writes book on life after death
---
Pope Francis launches a new app allowing the faithful to pray with him
---
Gay Priests and the Lives They No Longer Want to Hide This article criticizes identifying them in a 'witch hunt'. 'Coming out' makes them better humans and therefore better priests and it should be done because they 'feel good' so very good afterward. Ignores the tight association between gay priest child rape of boys.
Kerala nun rape case: Rebellion within Church is new, but women in convents have long suffered abuse
---
Hartford Archdiocese finally names 48 priests accused of sexual and has paid out over $50M in claims
'A nightmare.' Man says he was abused by Mississippi priest more than 75 + Victim no longer a Catholic and identifies as an agnostic.
A weekend to forget: A Mount Carmel altar boy's story of clergy abuse
---
Breibart- Francis knew his protégé took nude selfies, abused seminarians, but promoted him to top Vatican post anyway
---
Iran ready to 'eliminate Israel from Earth,' air force commander warns The Lord sits in Heaven and laughs at Iran. Of all the places on Earth, Israel is eternal, Iran IS NOT. Iran is too stupid to realize that there is a God in Israel Who IS GOD.
---
John Zmirak, senior editor at The Stream, called for the federal government to end contractual relationships with Catholic Church-affiliated nonprofits (Catholic Charities) in response to senior Catholic clergy involvement in sexual abuse and cover-ups.l
---
The New York Times is pushing the theory that cold snaps are becoming more frequent because of global warming. However, many scientists disagree that global warming is making U.S. winters colder. "Such claims make no sense and are inconsistent with observations and the best science," said one scientist Link
---
Prophecy: Trump will "lead America back to God" Exactly half of Trump administration is over today Thx FM
World's tallest statue of Jesus coming to Mexico thanks to pro-life actor
Catholic Priest Slams March for Life as 'Repulsive and Futile'
28 of the Best Signs From March for Life Thx JC
---
---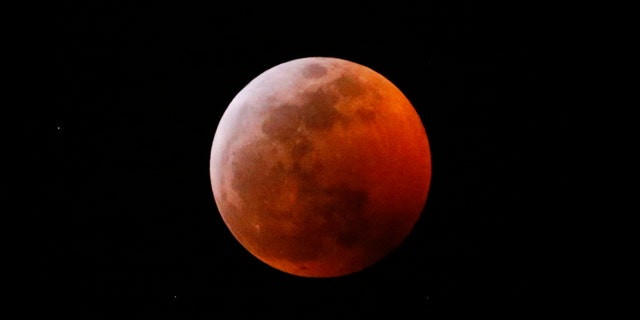 Super Blood Wolf Moon
Author thinks bloodshed (riots?, local civil wars?) soon coming to America
Past Headlines
3 biblical truths about God's anger
Three required feasts ("convocations") of the Lord demanded of all male Jews may pinpoint the birth and death of the Lord
Webmaster note: Really like the information on the Feast of Tabernacles..Disagree on explanation on the Feast of First Fruits which is always Nisan 17. Dying on Nisan 14 Christ was in the tomb 3 full days and 3 full nights. "Sabbath" was a term used for the weekly holy day of worship as well as some high holy feast days, similar to our generic use of the term "holiday". The same restrictions about limited activity applied. Thus, the Feast of Unleavened Bread was considered a "Sabbath". This notation is the only way you can have the Resurrection 3 full days later.
Personal Accountability—A Requirement for Life Advancement
Amazing prophecies about Jerusalem's Eastern Gate
A cross is now visible on the center circle on the floor of the US Capitol Rotunda
What will happen when Earth's north and south poles flip
Institutional betrayal darkens the doors of every Catholic Church
10 years after Hudson River landing of Flight 1549, 'Sully' describes 'how all the pieces which must come together' came together 'Miracle'
For 'Miracle' flight survivors, a decade of thankfulness
No Facebook, No Advertising, No Donations.
Every link used on this website is examined for identifying and tracking information and unwanted re-directions and identifiers are stripped out before using.
Almighty, holy and eternal God and Comforter, invigorate my studies and be a lamp to my path so that I may establish myself and others in thy holy faith. JDG
Ad Majorem Dei Gloriam